To celebrate BC Magazine Day 2023, two of our member magazines have planned activities on Sunday in coordination with MagsBC.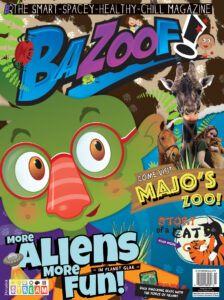 Publisher TeLeni Koochin will be helping Kids, Get Published! BAZOOF! Digi-Mag Workshop for 6-12 Year-Olds, a free webinar on Sunday at 3-4 p.m. PT, and also share how she and her team put BAZOOF! together. Register here for you and your child.
Three prizes will be awarded for submissions received by midnight Sunday. All submissions will also be included in upcoming issues of BAZOOF! Digi-Mag. (Want to submit? Here's the form. Submit here.)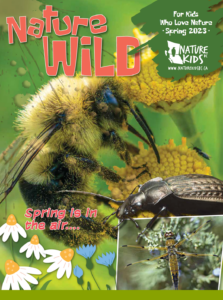 NatureWILD Magazine is excited to launch a water-themed photography contest for kids on November 26 for BC Magazine Day, which will run until December 10.
We will be asking children to get out in nature and photograph water in their neighbourhood for a chance to win fun prizes and have their photos published in our print magazine! More information to come on Sunday.