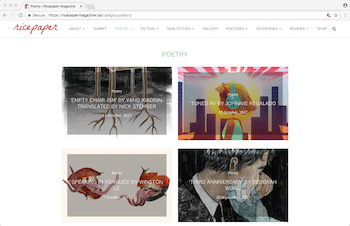 For 23 years, Ricepaper Magazine has been supporting the Asian Canadian community of writers and artists.
Originally a newsletter for the Asian Canadian Writer's Workshop, Ricepaper has evolved with the times and is now entirely online.
As a literary and arts magazine, Ricepaper has published poetry, fiction, drama, graphic novels, translation, original art and photography, as well as book, theater, and film reviews.
Join us in welcoming Ricepaper to the MagsBC community!