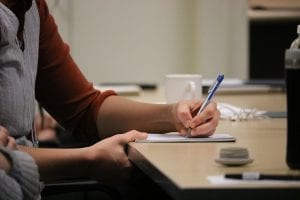 If you don't see your event here, please email Sylvia Skene, Executive Director, MagsBC with all details. MagsBC reserves the right to post only those events of interest to its members.
---
Magazine Association of BC
Nov. 22, 2018
Webinar: Covers That Sell – CANCELLED
Scott Bullock
Register now! Early bird pricing ends November 13.
Dec. 6, 2018 – MOVED to Jan. 10, 2019
Webinar: 10 Habits of High-Performing Sales Managers, with Ryan Dohrn
AMPA/MagsBC. Advertising Sales (3 of 3)
Register here.
Feb. 2, 2019
Defining and Distinguishing Your Brand, with Tracey McKinley
10 a.m.-1 p.m. @ UBC Robson Square, Vancouver
For more information and to register, visit here.
Mar. 1 & 2, 2019
MagsWest Conference 2018-2019
UBC Robson Square
More details soon!
---
Other
Nov. 15, 2018
Camp Niche: Modern Media Sales Training
Chicago/Atlanta/DC
Dec. 4-5, 2018
Niche CEO Summit
Phoenix, AZ
Dec. 7, 2018
East Van Publishers + ABPBC Holiday Hootenanny
5-9 p.m., Hastings Mill Brewing Company (Pat's Pub), Vancouver
Jan. 25-29, 2019
ALA Midwinter Meeting
Seattle, WA
Jan. 31-Feb. 2, 2019
Ontario Library Association (OLA) Superconference
Toronto, ON
Feb. 5-6, 2019
The B2B Business Media Leadership Summit
Magazines Canada
Kingsbridge, ON (north of Toronto)
Mar. 18-20, 2019
Super Niche
Nashville, TN
Mar. 27-30, 2019
AWP Conference & Bookfair
Association of Writers & Writing Programs
Portland, OR
May 2, 2019
The Festival of Literary Diversity
Brampton, ON
May 8-10, 2019
BC Library Association Conference
Surrey, BC
June 20-25, 2019
American Library Association Conference
Washington, DC
Nov. 12-14, 2019
FIPP World Media Congress 2019
Las Vegas, NV