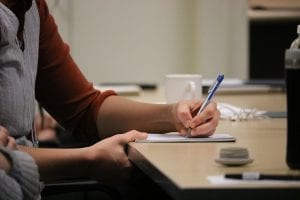 If you don't see your event here, please email Sylvia Skene, Executive Director, MagsBC with all details. MagsBC reserves the right to post only those events of interest to its members.
MagsBC
April 30-May 1, 2019
BC Book Day and Creative Industries Week
Victoria, BC
---
Other
Mar. 27-30, 2019
AWP Conference & Bookfair
Association of Writers & Writing Programs
Portland, OR
April 4-5, 2019
2019 Alberta Magazines Conference & Awards Gala
Calgary, AB
April 24-25, 2019
MagNet: Canada's Magazine Conference
Toronto, ON
May 2, 2019
The Festival of Literary Diversity
Brampton, ON
May 8-10, 2019
BC Library Association Conference
Surrey, BC
June 1-7, 2019
Congress of the Humanities and Social Sciences
Theme: "Circles of Conversation." Hosted by UBC.
More information here.
June 20-25, 2019
American Library Association Conference
Washington, DC
Nov. 12-14, 2019
FIPP World Media Congress 2019
Las Vegas, NV