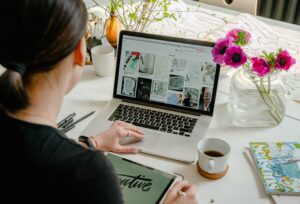 The Department of Canadian Heritage is seeking Canadian artists and content creators to fill out their Economic Survey by July 2.
They hope to provide an opportunity for these creators to be heard and to see themselves represented in the survey results. More information below.
What is it?
This survey is part of the Department's ongoing research to fill knowledge gaps related to the cultural sector and to the economic sustainability of Canadian artists and creators.
The data gathered will inform future and existing Canadian Heritage work, ensuring the Department continues to be responsive to the creative sector.
This pilot research project targets artists and content creators working in:

Music (live performance and sound recording)
Visual arts (including craft and design)
Performing arts (as performers and creative roles critical to their production)
Writing (in all forms and on all platforms), and
Audiovisual directing and content creation (including social media, video games, television and film).

The key variables that will be measured are related to the artistic or creative occupation; employment and income before and during the pandemic; funding context and relations with industry; and demographics.
Why should you participate?
Widespread participation and a high response rate will help Canadian Heritage share meaningful key findings and results
The anonymized, aggregate survey results will also be published and made available online
Survey results could be used in the future to help support recovery measures, program design or policy development.
How can you help?
Fill out the survey if you're involved in any of the above work.
Help Canadian Heritage ensure the survey is reflective of realities on the ground by sharing the survey link within your networks.
Encourage others to participate. The more people participate, the better informed and able Canadian Heritage will be to continue serving the sector in an effective, timely, and responsive manner.
No tags for this post.