Ade on the Frontline
K: Magazine for British Columbia's Knowledge Network, May/June 2022 p. 16-17.
Tuesdays at 8 p.m., began May 31. Repeated Saturdays at 4 p.m.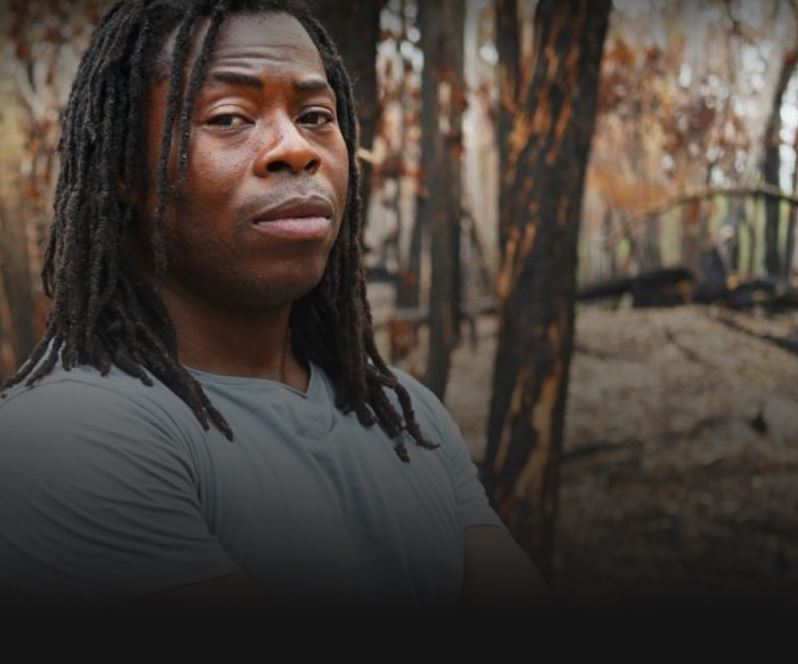 Climate change is impacting the world in ways we've never seen before. The question is, can we deal with the challenges before it's too late?
In this three-part series, British Paralympian Ade Adepitan travels to the frontline of the battle against climate change to witness its devastating effects. Meeting ordinary people around the globe who are facing rising sea levels, extreme weather, drought, and forest fires, he discovers how they're fighting to save their way of life and adapting to their new world.
But this isn't just a frightening look at how climate change is already impacting communities. It's also a celebration of what the world is doing right. Ade visits floating hospitals, "sponge cities," giant solar fields and the remote Himalayan kingdom of Bhutan to find out about the new technologies and creative methods being used by scientists and tech entrepreneurs in our efforts to adapt and survive. He also talks with climate activist Greta Thunberg about how younger generations are determined to turn things around.
Filmed across three continents, from Australia to the Arctic, the series examines the unavoidable reality of climate change today, and what we all can do to make a difference.
Those who have access can watch the 3 episodes on BBC Select via Amazon Prime Video.
Here is a link to a complete sample issue of K: Magazine (Sept/Oct 2021).
To find out about more programs like this one, please visit Knowledge Network.
K: Magazine allows donors to browse program listings, read exclusive interviews and articles, and map out their personalized lineup of entertaining and informative viewing.