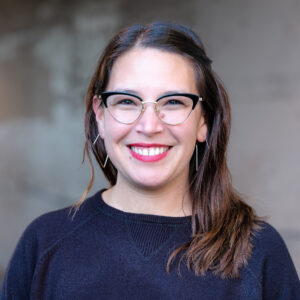 Strategies for Canadian Magazines — an initiative by Magazine Association of BC.
Join us on November 9,  2023 for our Canada-wide webinar: Operational Pain Points and How to Solve Them with Lisa Heyamoto, hosted by Joyce Byrne.
11 a.m.– 12 p.m. PST / 12–1 p.m. MST / 2–3 p.m. EST
MagsBC, AMPA, Magazines Canada, AQEM members, and students: $12 for one seat or $17 for two seats
Non-Members: $22 for one seat or $27 for two seats.
While you may think you don't have time to take on more work, to focus on strategy, or to grow your business in new ways, you may be wrong. Perhaps it's how you're going about your work that's holding you back from sustainable success.
Lisa will share insights on how to rethink your operations so that you can free up your time—and mind—to make your business stronger.
Lisa Heyamoto is Director of Programming, Member Education at LION Publishers. She collaboratively leads LION's programming strategy by designing and overseeing programs, products and experiences that help independent news organizations become more sustainable. She was previously an educator and program coordinator at the University of Oregon School of Journalism and Communication, and a reporter at The Seattle Times and The Sacramento Bee. She is based in Portland, Oregon.
Joyce Byrne is Alberta Magazine Publishers Association's past president and an award-winning veteran of the Canadian magazine industry. She has led publishing, creative, marketing and sales teams and boards in Toronto, Edmonton and Calgary, and has worked on nearly every type of magazine.
More info and to register.
This webinar is brought to you by the Magazine Association of BC, Alberta Magazine Publishers Association, Magazines Canada and L'Association québécoise des éditeurs de magazines.